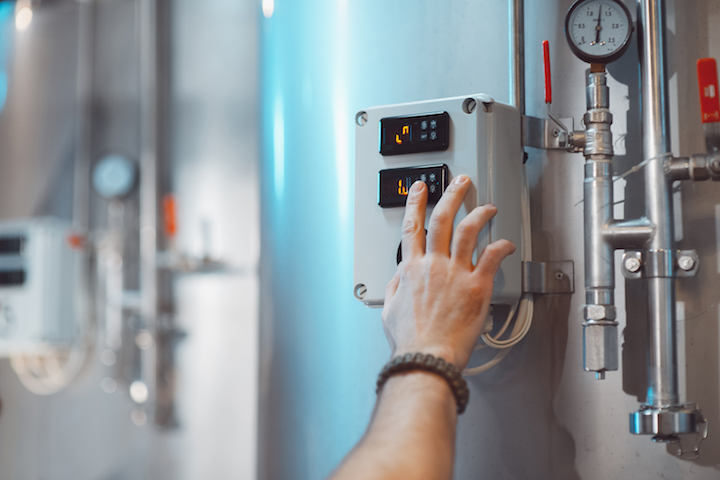 Study visit – Brittany, France
May 27, 2020 / 8:00

-

May 28, 2020 / 17:00

|

FREE
WHY PARTICIPATE ?
# An "Innovation Gallery Tour"
Join a high-tech production line demonstration by 22 companies and gain insights into their innovative technologies.
Presentation of four complementary pilot plants working with agri-food transition, including an innovative dryer, vegetal meat formulation, H2O decontamination.
# Networking opportunities
Meet 20 start-ups that are developing technologies for the food industry
Visit dedicated living labs for food innovation
Participate in international B2B meetings organised by EEN (register at https://cfiarennes2020.b2match.io)
# Ideation session
Two-hour discussion about S3FOOD projects, opportunities and future collaborations with the opportunity to obtain one-to-one advice from S3FOOD partners over a professional lunch.
# Participate in the CFIA Fair
For the last 22 years, CFIA has been the reference exhibition for the food processing sector in Europe. It gathers more than 22,000 professionals and 1,600 companies of all sizes from the entire sector. The exhibition is strategically located at the heart of Brittany, Europe's leading region for food processing. Food processing is also the top economic driver in Brittany, with over 70,000 employees and a turnover of nearly €33Bn.
The Usine Agro du Futur booth, official partner of CFIA Rennes, brings professionals from the food processing world together, including industrial expertise centres, clusters, regional association that supports Breton companies abroad and manufacturers. The booth is co-hosted by Bretagne Développement Innovation (BDI) and Valorial Food Competitiveness Cluster.
Programme: 
Wednesday 11 March :
10:00 – 12:00 : Free tour of the CFIA Fair
14:30 – 17:00 : B2B meetings (organised by EEN)
19:00 – 20:00 : Guided tour of Rennes city centre (for S3FOOD partners)
Thursday 12 March : 
10:00 – 12:00 : Innovation Gallery Tour
13:00 – 15:00 : Ideation session
15:00 – 17:00 : B2B meetings (organised by EEN)
Register for the study visit here 
IMPORTANT: Participants should also register for the CFIA fair to gain access. The fair is free of charge for international visitors. Register online here: https://pass.cfiaexpo.com/en/visiteurs/coordonnees.htm
Practical information for travelling to the fair is available here: https://www.cfiaexpo.com/en/visit/practical-informations/
Cross-border SMEs participating in the study visit can apply for €650 in travel support.
Practical information to come can be found here: https://www.cfiaexpo.com/en/visit/practical-informations/
Cross border SMEs can apply to get 650€ in travel support to join the study visit.
CFIA is a commercial fair dedicated to the food industries and that focuses on agrifood equipment and processes, with also Ingredient, PAI and Packaging sector represented.
1600 exhibitors, 23000 visitors
Share this with your network