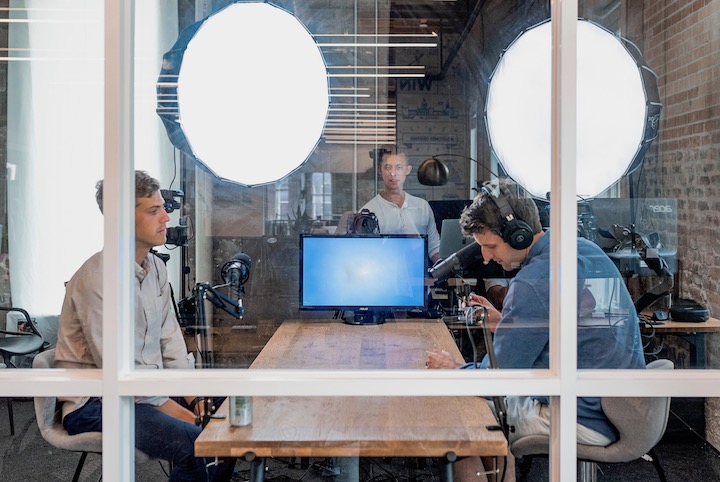 Virtual study visit – Food goes digital
Oct 19, 2020 / 10:00

-

12:00

|

FREE
Find the slides from the event here
Food goes digital – a short presentation of Corallia
Hellenic Dairies – What if machines could talk?
Centaur – Sensors and digital twins for safer stored grains and produce
BioCoS – DNA traceability from field to store
About the event
Come and join our S3FOOD virtual study visit 'Food goes digital' on 19th October. Representatives from the dairy and IoT sectors will share their experiences, discuss challenges and share solutions for the digitalisation of food production.
Our virtual panel consists of experts from:
who will talk about:
Smart data management
Sensor integration and implementation
Join our networking session
After you have registered for this event, you will be invited to upload your profile and share your interest in S3FOOD so you can join our networking session with digital solution providers, process technology providers and SMEs from the food production and processing chain.
Agenda
Welcome
Christina Garoufalia, Corallia
Introductory session
Short presentation of Corallia, Jorge-A. Sanchez-P. Chief strategy and financial officer at Corallia
Short presentation of the S3FOOD project, Veerle de Graef, S3FOOD project Coordinator, Flanders' FOOD
Expert panel: "Hellenic Dairies InUse app: What if machines could talk"?
Mr. Stelios Sarantis, Facilities and Operations Management at Hellenic Dairies
Q&A
Expert panel: "Sensors and digital twins for safer stored grains and produce"
Mr. Sotirios Bantas, Co-founder and CEO at Centaur Technologies
Q&A
Expert panel: "DNA traceability from field to store"
Mr. Stelios Arhondakis, Founder and CEO at BioCoS
Q&A
Open discussion
End of the event & beginning of networking session
Share this with your network