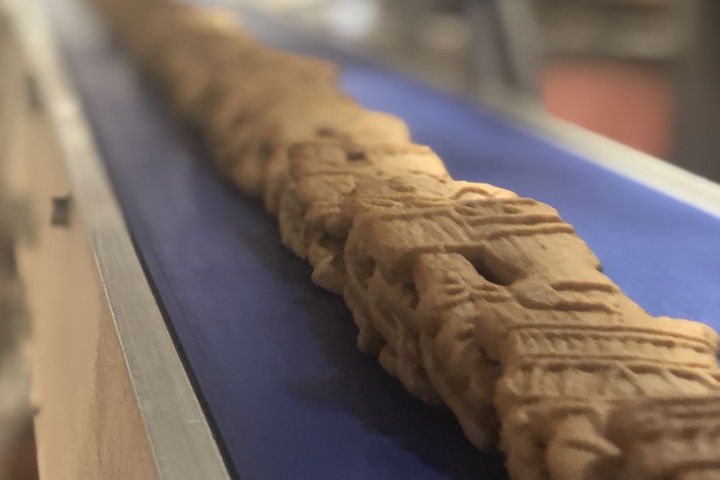 A view to award-winning quality – time after time
Belgian biscuit baker La Confiance and software developer Yazzoom have their sights set on developing an automated baking system with intelligent quality control. S3FOOD is supporting implementation.
Behind every packet of delicious La Confiance biscuits, there's an attention to quality recognised by some of the world's leading chefs. This is why the company's butter speculoos bear the Superior Taste Award of the International Taste Institute on the label.
Each batch is produced in the bakery in Dendermonde, Belgium, where the skilful eye of the line operator determines whether the biscuits are too light, too dark or baked to perfection. Until recently, the operator responded to deviating quality by adjusting the baking temperature or speed.
For La Confiance, the reliance on subjective evaluations and manual adjustment of oven settings is a primary cause of undesirable quality variations and waste. So, over the past year, the small biscuit company has worked with the process control, computer vision and AI specialists at Yazzoom to develop a smart solution.
S3FOOD has selected their joint project for funding to support the implementation.
2000kg less waste
"We want our quality control process to be faster and more uniform. Once this solution is implemented we expect to reduce our food waste by 2000kg a year – plus save the associated energy," says Elise Burm, production manager at La Confiance.
The first step of the implementation process was to install an automated oven control system in collaboration with Dutch oven builders Goldstream. At Yazzoom, managing partner David Verstraeten is leading the task to develop the necessary software for continuous camera-based quality control and automatic oven adjustment.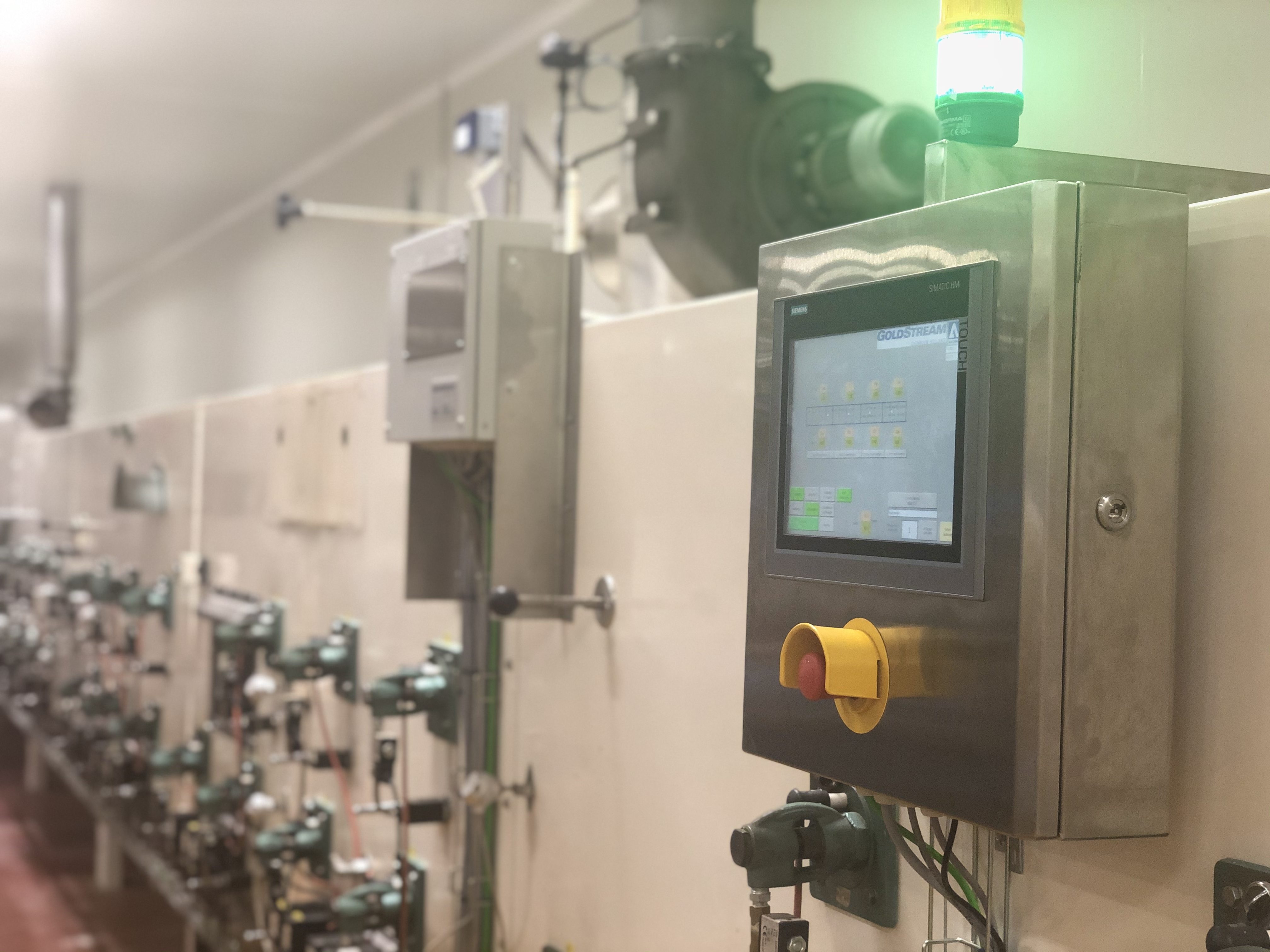 Ideal collaboration
"It's an ambitious project that requires considerable research as there is no existing system on the shelf. There is also an element of risk, so this is not the type of project that a small company like ours would do alone. In other words, it's an ideal collaboration where the goal is to improve the production processes at La Confiance and then reapply the software to other companies with similar quality control problems."
The quality control system is based on computer vision and artificial intelligence. Robust and hygienic cameras positioned at the top and bottom of the conveyor belt will take continuous images of the biscuits – data that will be used to identify recipe-specific quality features, like colour. Artificial intelligence methods will then determine what the operator does in each situation and learn from those actions.
"Finally, we will close the loop and have the software controlling the oven automatically," David says.
More time for creativity
As Elise stresses, the goal is not to eliminate an operator but to take out some of the stress in their day-to-day work.
"By giving operators a strong trust in the process, they will have more time to focus on more creative things, like line improvements or new recipes. We expect that new recipe development will also become easier."
For La Confiance, the project is perfectly timed. Having just added another sales manager to its team, the biscuit company is priming itself for further growth.
See the S3FOOD project description here.