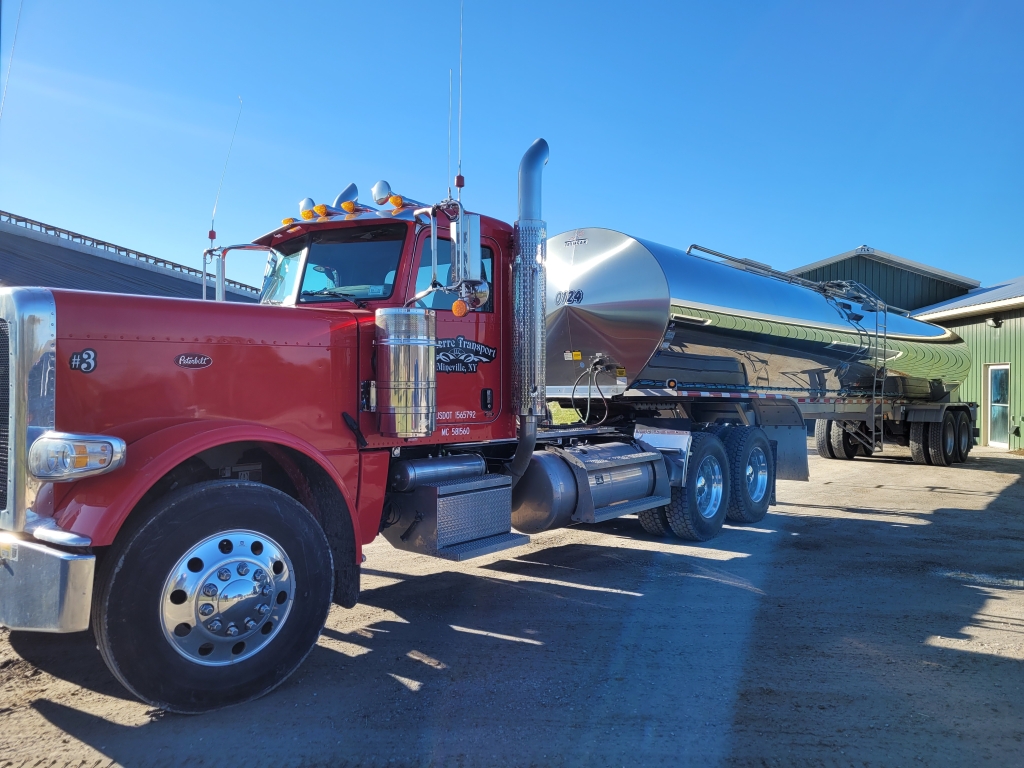 Smart milk metering technology relieves truck driver shortage
Large dairy farms benefit from fast and traceable milk loading system, funded by S3FOOD
Digital innovation funded by S3FOOD is taking the pressure off the US dairy industry, where a shortage of truck drivers is disrupting milk deliveries from the farms. Efficient, accurate and safe, a new smart milk metering system can get drivers quickly on the road with a full tank, reducing the number of journeys and cutting expensive fuel costs.
The US dairy cooperative Agri-Mark has cooperated with Piper Systems, a dairy technology company based in Ireland, to install and test the system at one of its farms in Vermont. The EU research and innovation project S3FOOD provided funding for the pilot project.
"It's really hard for our third-party hauliers to find drivers right now. Piper Systems' STORYTELLER system cuts loading times almost in half, minimising the driver's waiting time on the farm," says Jordan Clark, member transportation manager at Agri-Mark, which has more than 600 member farms in the American Northeast.
No more guesswork
Incorporating multiple smart sensor technologies, STORYTELLER delivers many more advantages beyond fast and efficient loading. For the farmers, it allows milk to be pumped while milking is in progress. At the growing number of farms with more than a thousand head of cattle, that reduces the need for extensive storage facilities.
Continuous sampling monitors the quality of the milk during the loading process, giving a transparent overview of milk composition and microbiology at all times.
"This system allows us to monitor milk loading temperatures and sanitation metrics that have not been available in previous systems. If something is off in the system, we can take immediate, proactive action," Clark says.
Cloud-based traceability
The inline system also monitors the cleaning process in on-farm tanks, measuring the water temperature and making automatic checks to ensure the system is properly cleaned. All data is collected and uploaded to a cloud-based platform, giving full traceability of each milk delivery to Agri-Mark's processing facilities. The risk of human error is completely eliminated.
"Across a milk haulier's entire fleet, our technology has the potential to reduce the number of farm-to-dairy milk deliveries by 5% to 8% because drivers can make full use of the tank capacity," says Anthony Canavan, chief operating officer at Piper Systems.
Automation benefits
S3FOOD has provided funding for a series of digital innovation projects that automate routine manual jobs where it is often hard to find staff. These include smart sorting and packaging systems for fruit and vegetable processors and mobile cobots for industrial bakeries. Apart from relieving the staff shortage problem, automation improves quality control and food safety and reduces food waste.