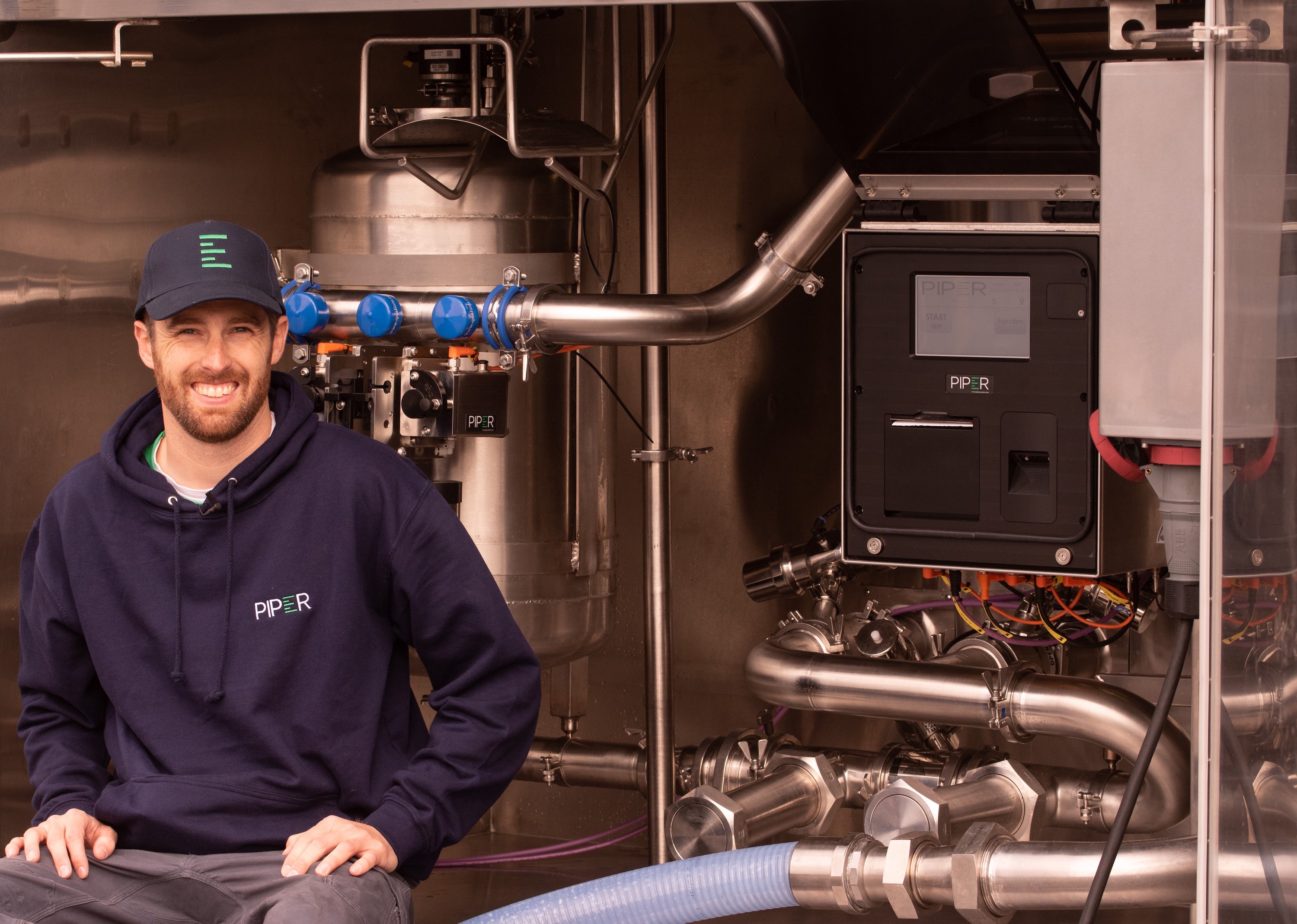 The smartest delivery from mega farms to the dairy
The STORYTELLER project has been selected to receive an S3FOOD application voucher. Leigh Hamilton from lead SME Piper Systems explains how the integrated smart sensor system will raise food safety and quality standards, reduce waste and improve efficiency in the dairy value chain.
Dairy companies don't always get what they count on when milk arrives from the farms for processing. Variations in butter fat, compromised milk quality and poor traceability are just some of the issues they face. For the farmers, that creates uncertainty about milk payment.
Irish dairy technology company Piper Systems believes it can solve all those challenges by integrating multiple sensor technologies in one intelligent system.
According to CEO Leigh Hamilton, the rise of large dairy farms with more than 1,000 head of cattle makes accuracy a major challenge when sampling, metering and tracing the milk supply.
"The average size of dairy herds is increasing all over the world. In the US, some farms have 10,000 animals. That means, they have large on-farm storage facilities to keep large volumes of milk cool and ready for transport.
"A 50ml to 100ml milk sample is analysed to determine the composition of butter fat, proteins and solids and overall milk quality in an entire silo. The problem is that milk is a stratifying liquid. So samples taken from storage silos are often not representative."
Knock-on effect
Non-representative sampling has a huge knock-on effect for dairy companies, as the milk quality they receive often does not match expectation. Another risk factor lies in the manual measurement and recording of some critical milk quality parameters. Late discovery of human errors can, at worst, result in expensive product recalls from the market and considerable milk waste.
"Poor samples are a source of disputes between processors and farmers, who get paid according to the quality of their milk. Fair pay is also something we emphasise in the design of our systems," Leigh says.
Accuracy and efficiency
Piper Systems partnered with stainless steel equipment supplier DC Fabrication to develop an intelligent solution. Powered by proven smart sensor technologies, the system is designed to deliver accurate metering of milk volume and full traceability of the milk. High-speed pumping technology ensures efficient milk transfer, reducing loading time and ensuring tanker capacity is used to a maximum.
Accurate milk analyses are made possible by Piper Systems' continuous sampling technology. Without coming into contact with the milk, sensors gather the necessary data to provide a reliable overview of milk composition and temperature. Farmers also get feedback about whether the cleaning processes in their milk storage system meet the necessary hygienic standards.
Field test in the US
With S3FOOD funding, the integrated system will now be tested in action. The first trial is in collaboration with Dairy Farmers of America, where many large dairy farms are in operation. For Leigh and Piper Systems, it's a moment of truth.
"Piper Systems has made systems for measuring and sampling milk for more than 25 years, but this is the first time we have put them together in one solution to address the specific challenges of these very large farms. A number of people have asked us to look into these issues in the dairy supply chain, so we are very keen to deliver."
Read more about the Piper Systems S3FOOD project here