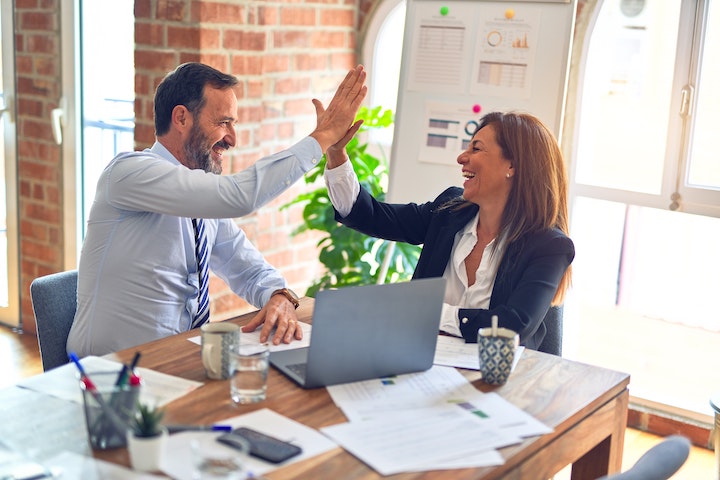 Find your digital coach at S3FOOD
The S3FOOD partners are specialists in helping food SMEs with their digital transition. Meet them at 'It's all about data!' on 25 to 26 November, 2021
S3FOOD may have allocated the last grants, but European food SMEs can still benefit from expert support on their digitalisation journey. The project partners offer training and coaching services to ease the implementation of smart sensors and digital management systems.
In partnership with EIT Food and the Smart Sensors 4 Agri-Food Partnership, S3FOOD will raise awareness of these opportunities at the 'It's all about data!' hybrid event on 25 to 26 November.
"Providing expert advice is all in a day's work for the cluster organisations that are part of the S3FOOD consortium. The event is a chance for SMEs to get inspired, connect with living labs and find a partner that can guide them onwards in their digital transition," says Veerle De Graef, S3FOOD project coordinator.
Living labs and real-life cases
Living labs will be in the spotlight on the event's first day, which will showcase their digital capabilities and training courses alongside real-life applications of digital technology from farm to fork.
SME representatives from four of the S3FOOD-funded projects – DT-OptiDry, BBISQUIT, SAFETRACK and Smart Bakery 4.0 – will also share their experiences with new digital tools.
Veerle De Graef remarks, "The projects demonstrate the essential role of Industry 4.0 technology in ensuring a future with efficient and sustainable production of safe, high-quality foods. These are strong success stories which we hope will motivate other SMEs to explore the possibilities for their production."
For participants who travel to the event at the Flanders Institute of Agricultural, Fisheries and Food Research (ILVO), there will be a chance to visit the living labs of ILVO or Food Pilot before joining a network reception.
Funding and matchmaking
Day 2 is open to online participants only and will be dedicated to a presentation of European funding programmes and a matchmaking session.
'It's all about data!' is an open, free-of-charge event – more information and registration here.
You can find out more about the training and coaching services provided by the S3FOOD partners here.